Get-Started in 3 Steps
To get-started, sign up on KNOW-WHY.NET and test the full functionality of the iMODELER (Service) for 3 days free of charge. After the trial period, you can continue to use your account for free with limited functionality (FREEWARE). If you want to use the full functionality, you can replace your free account at any time through the paid version (please order here) without loosing your login data, account settings, models and contributions.
Here, you will find a short description on how to start:
Step 1: Register on KNOW-WHY.NET by clicking on "Sign in / up" ...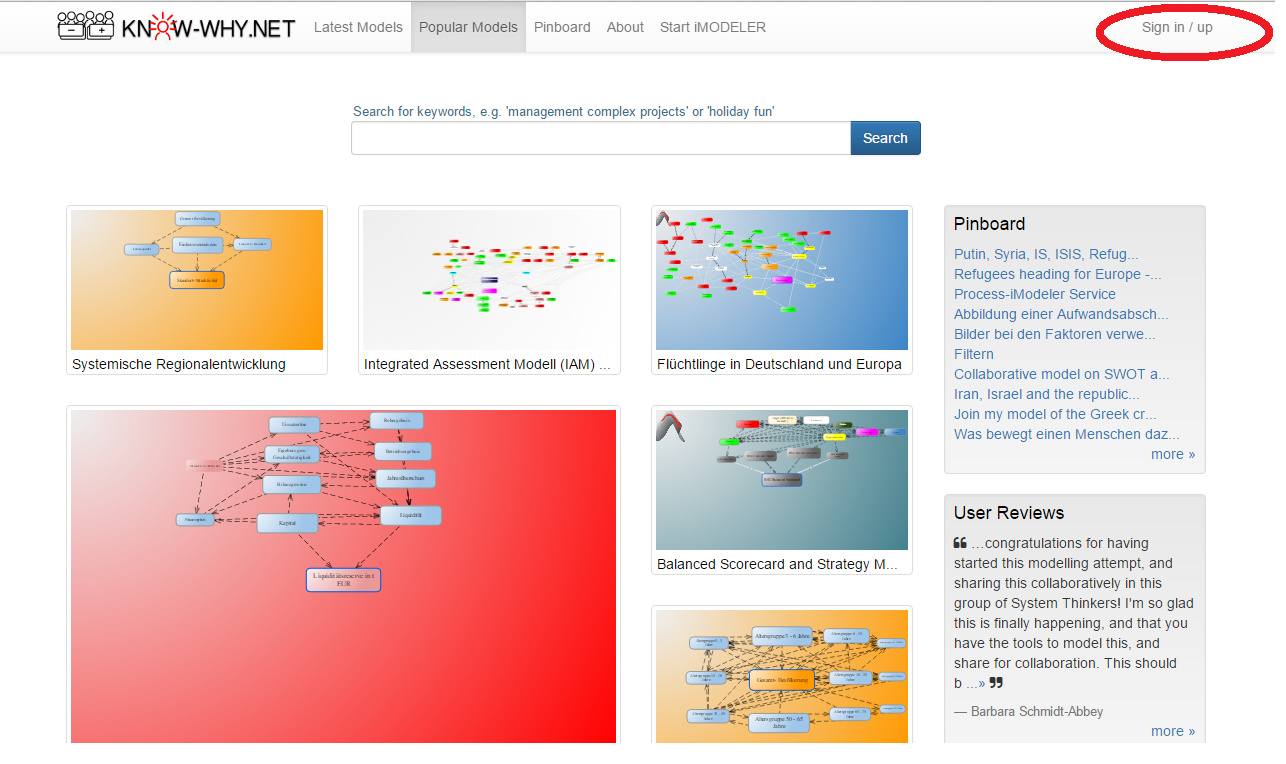 ... and on "Sign up for FREE now".
Next, create your own user account. For this, enter your e-mail-address, choose your password, confirm our "General Terms and Conditions" and click on the button "Register account".
Step 2: After registration, you will get an e-mail containing a link for activiation your account. Please, click on the link.
Step 3: After this, please log in on KNOW-WHY.NET...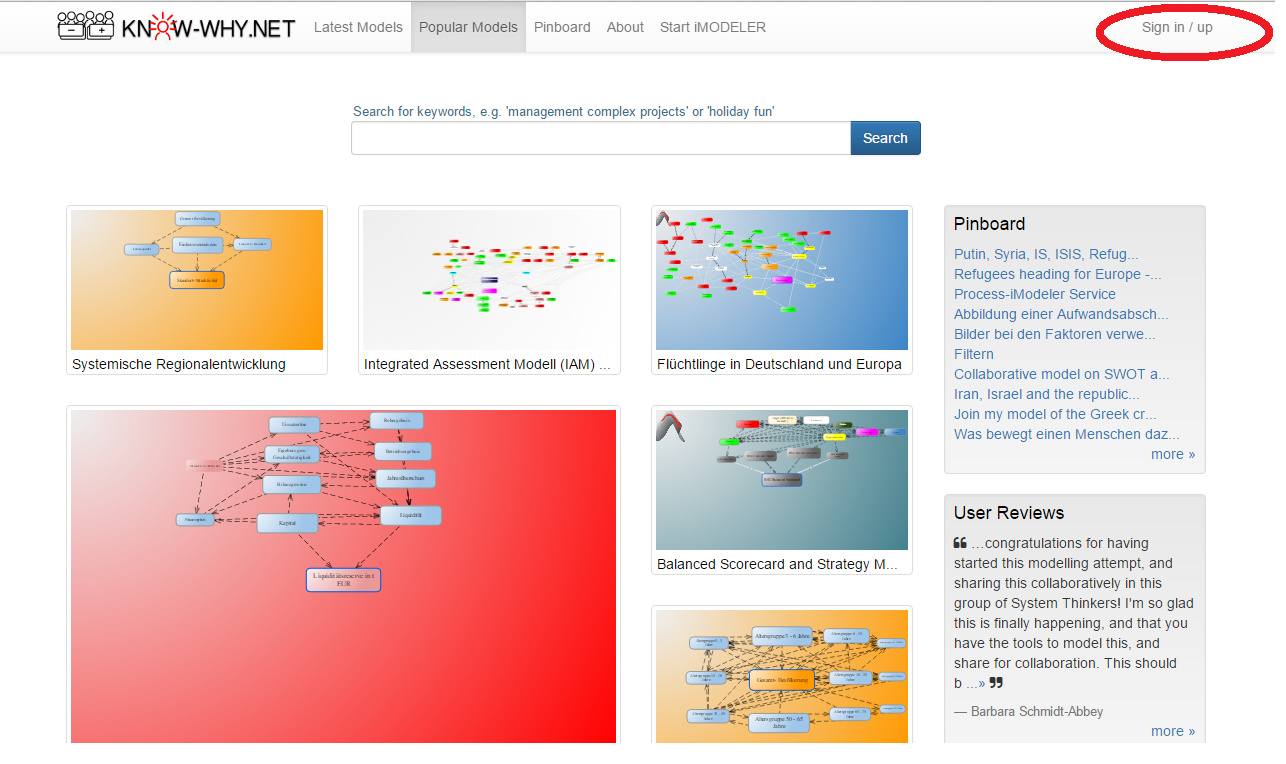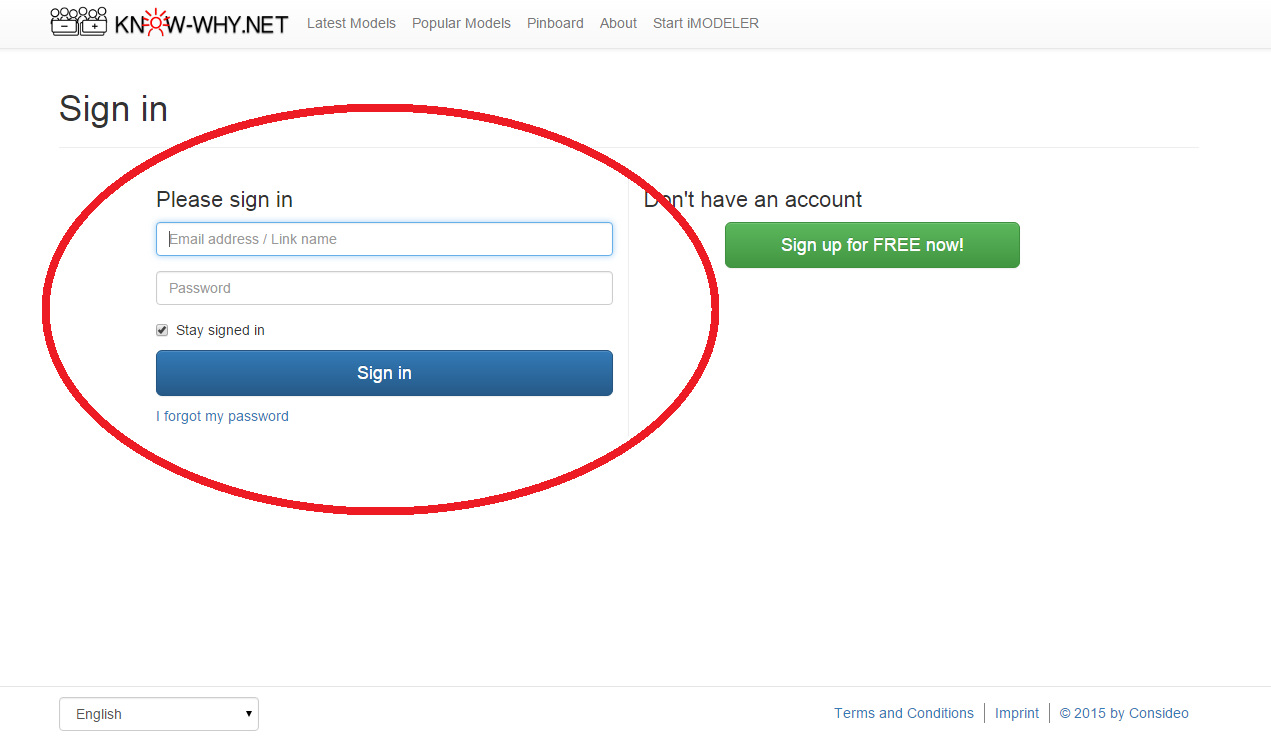 ... and start modeling.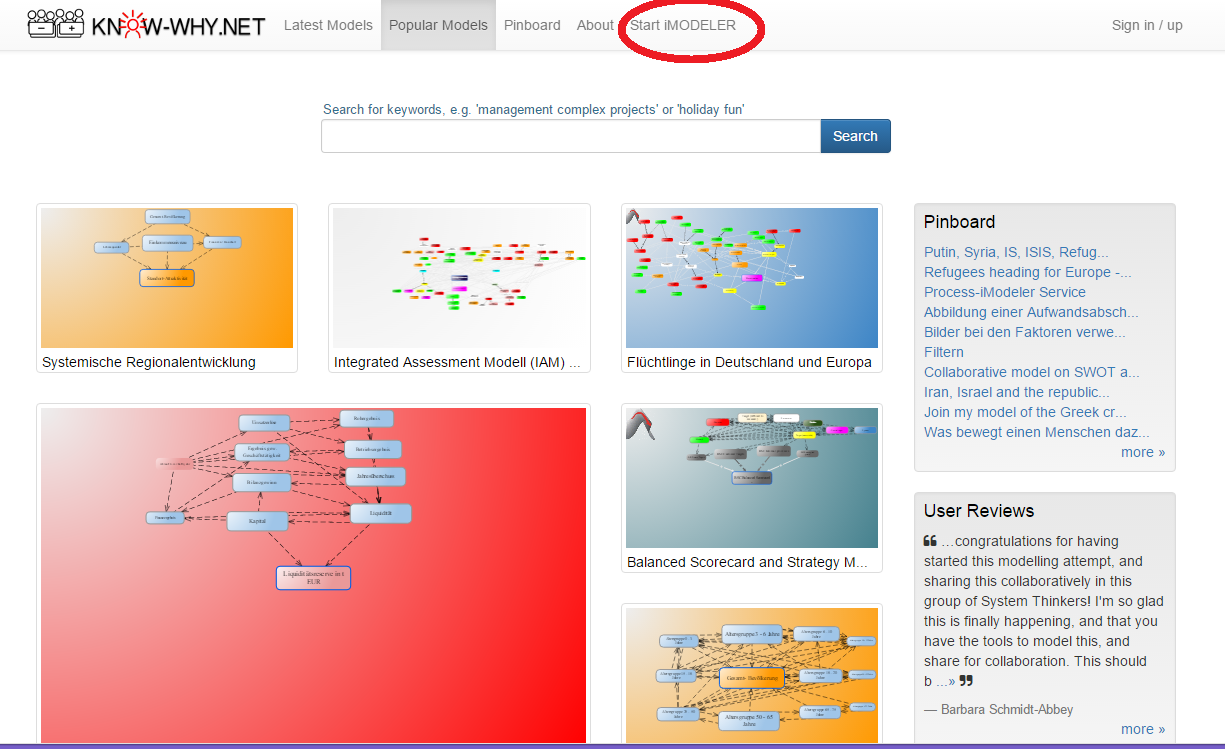 Happy modeling. Please let us know if you need some help - via Remote-Coaching.